All accommodation plans include Complimentary breakfast buffet free of charge!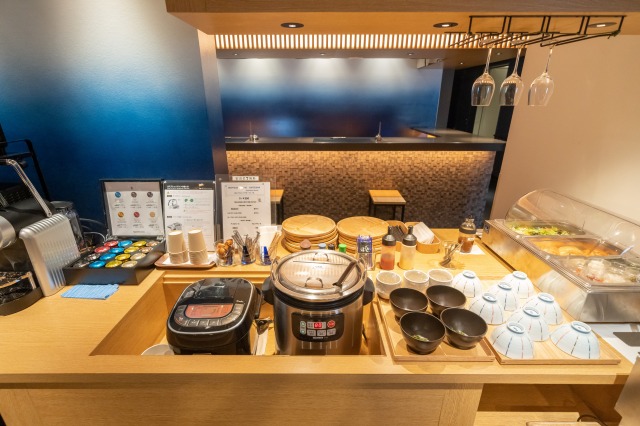 Free breakfast buffet service
Our breakfast is buffet style.
Example: Rice, miso soup, bread, corn flakes, salad, etc.
  Grilled fish, sausage, bacon, eggs, etc.
Enjoy it as you like.
Free of charge for all plans.
Meals and serving methods are subject to change depending on the time of year.
The menu varies from day to day. The menu changes daily so that guests staying for consecutive nights can also enjoy the menu.